IMPORTANT NEWS & INFORMATION
Exciting News regarding Ginger Ray!!
Ginger Ray has been an important brand under the Amscan umbrella for a number of years, and what do we do when we love it as much as you do?! We make it bigger and better!!
We will no longer be offering the Ginger Ray Indent program, however… the products which were part of the Indent program will be locally stocked items residing in our warehouse in Sydney! This is an additional 150 products that will be stocked here for you to buy immediately!
These products will start to appear on our website, despite the fact that the stock is not yet here. But don't panic, we are very close and working hard with our Ginger Ray headquarters for an early H2 launch! We would love to also take your pre-orders for these items, so please contact our customer service team or your local sales representative to organise. You can also keep across any updates through our email updates, so keep checking your inboxes for all the important dates!
Now this is exciting, but we know you want more…
On top of this we will be expanding our offer with an array of NEW products from the Ginger Ray portfolio, which will expand our full range to over 600 products! Keep a look out in your inboxes for previews of these amazing new ranges coming to Australia and New Zealand!
We hope you are as excited as the team is here at Amscan and Ginger Ray to bring a new level of glamour to your customers events in 2022!
---
COVID-19 Updates
With the r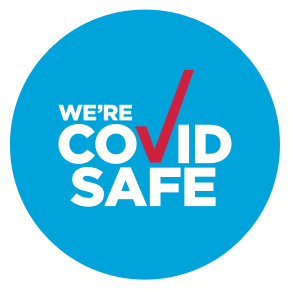 apidly evolving Omicron situation across Australia, the wellbeing, health and safety of our customers, teams and communities are of paramount importance. As with most businesses across New South Wales and Victoria we are currently experiencing significant staff shortages due to Covid, whilst all carriers are also severely impacted. We are continuing to work in accordance with the public health advice, and are taking all necessary steps to ensure we are operating in a safe manner. We will do our utmost to fulfil and ship orders as quickly as possible but appreciate your understanding and patience with the inevitable delays during this time.